Erm… Hello? Excuse me while I shuffle, self-consciously back into the spotlight. It's been a while! I feel like I should go do a whole passage of time monologue a-la Twilight New Moon but I'll spare you that and simply insert a relevant gif…
So what's the craik? Well I've been BUSY! Not with anything really blog-able but just my general existence has been one hectic mess. I got a promotion at work towards the end of last year which put me in a bit of a tail-spin-freak-out but things have settled down a bit now and we're in a calm period. I've also been stress-crafting my way through wedding preparations because I GET MARRIED THIS YEAR! True to form, I thought I would recap my thoughts and feelings about that whole thing in a series of gifs (because who has the time to produce original content, right?)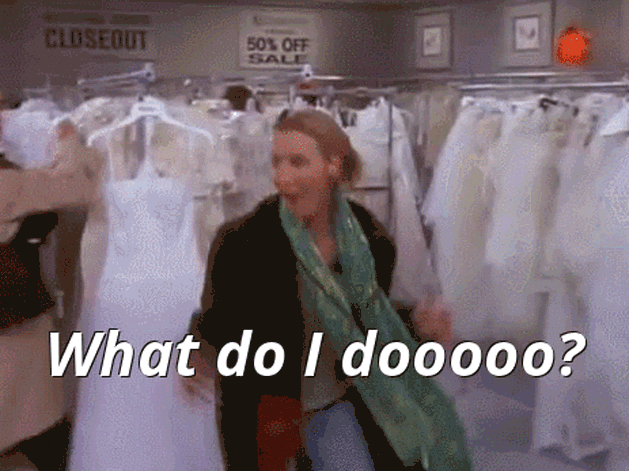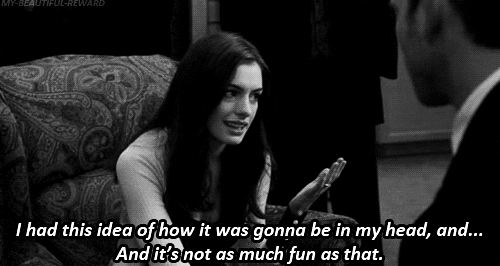 Yeah… That about sums it up.
I've made a lot of stuff recently but my one regret is that I've had to put sewing on the back burner. I've made 3 items since we moved into our new house in April and one of those was a Halloween costume (I was Daenerys Targaryen and it was awesome). All my crafting energy has been directed towards items for the wedding because I'm a cheap ass who refuses to pay for anything I can feasibly make myself, no matter how much time it will cost me. My saving grace is that I'm also a fanatical organiser and list maker. I've never been so thankful for these somewhat annoying qualities than I am right at this very moment. The next 33 weeks of my life are mapped out on a Gant chart (shout out to all my project management fellows) and have it constantly to hand. A cursory glance tells me that I have 32 craft projects to complete before the big day and this would seem obscene if I didn't have chunks of time blacked out for each one on my chart. I'm actually ahead of schedule right now, not to toot my own horn too much.
So that's what's going on here. I have a backlog of things to showcase, so if you fancy sticking around for a gratuitous amount of gifs and my rudimentary understanding of what it means to function as an adult in this world, then please do subscribe.